Barrial Guardrail
The Barrial Guardrail system is a fixed or free standing aluminium edge protection for flat roofs without public access. It's an innovative modular system that can be adapted to all circumstances.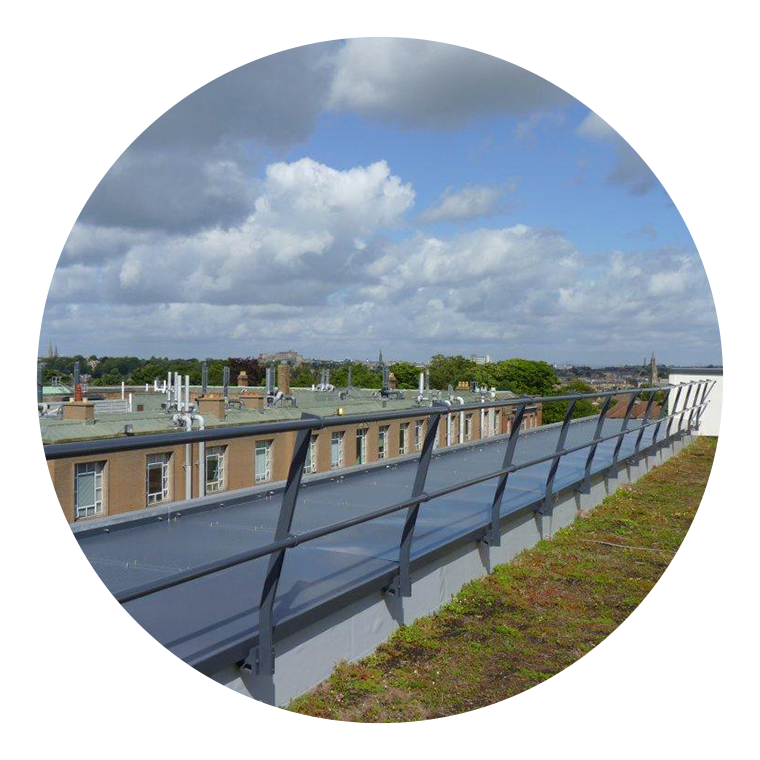 Guaranteed safety and compliance
The Barrial Safety Railing System is a collective and permanent (or semi-permanent) system for protection against falling from height, which meets all the statutory constraints.
Posts, rails and fixing shoes - this System allows perfect adjustment at all points making it easy to Install.
The various models of fixed railings (with straight, angled, curved or folding posts) all form part of the same system.
The combination of the different methods of fixing enable them to be adapted to the most complex sites.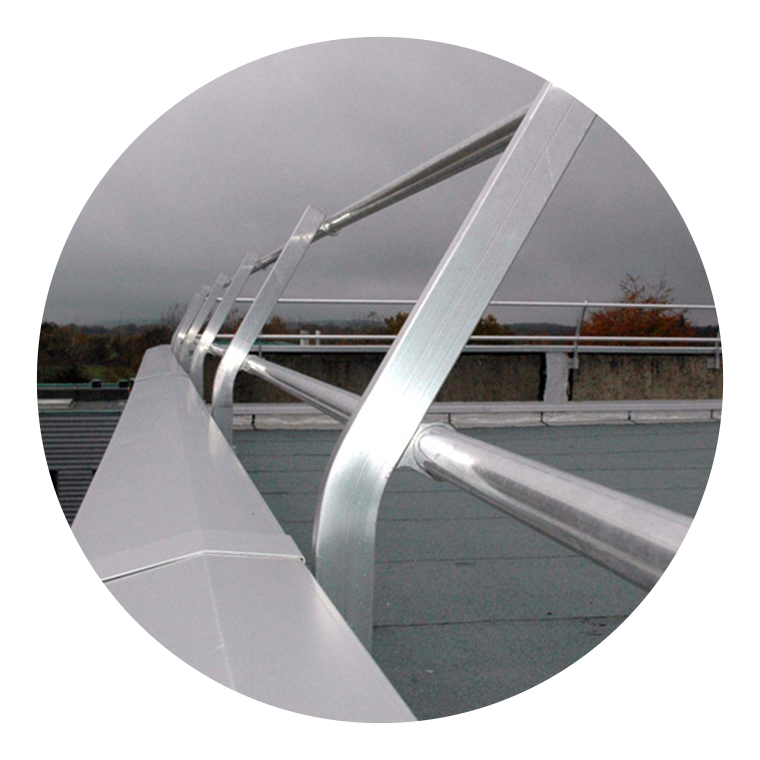 Fixed - Inside Parapet Wall
Barrial Fixed can be fitted to both the inside or outside of the parapet. This method is the simplest and most economical means of fixing when the technical pre-requisites for installation (adequate parapet height) are fulfilled.
The inside parapet wall fixing is compatible with straight, curved or angled fixed posts, as well as our straight folding post.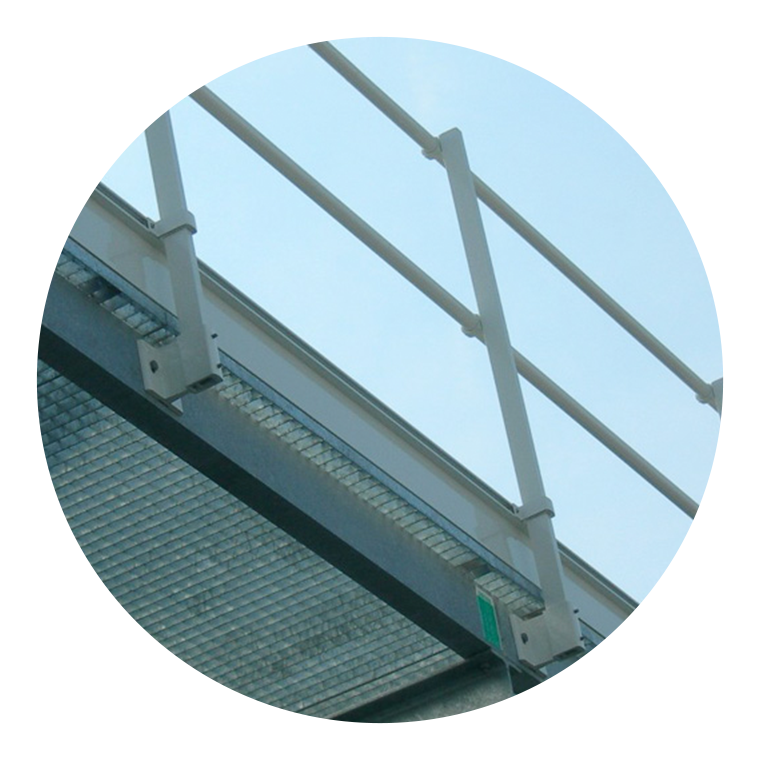 Fixed - Outside Parapet Wall
Similar to the Fixed Inside Parapet Wall option, this method of fixing is compatible with straight, curved and angled posts, although it is not suitable for our folding systems.
There are options to add coping or skirting to this type of fixing.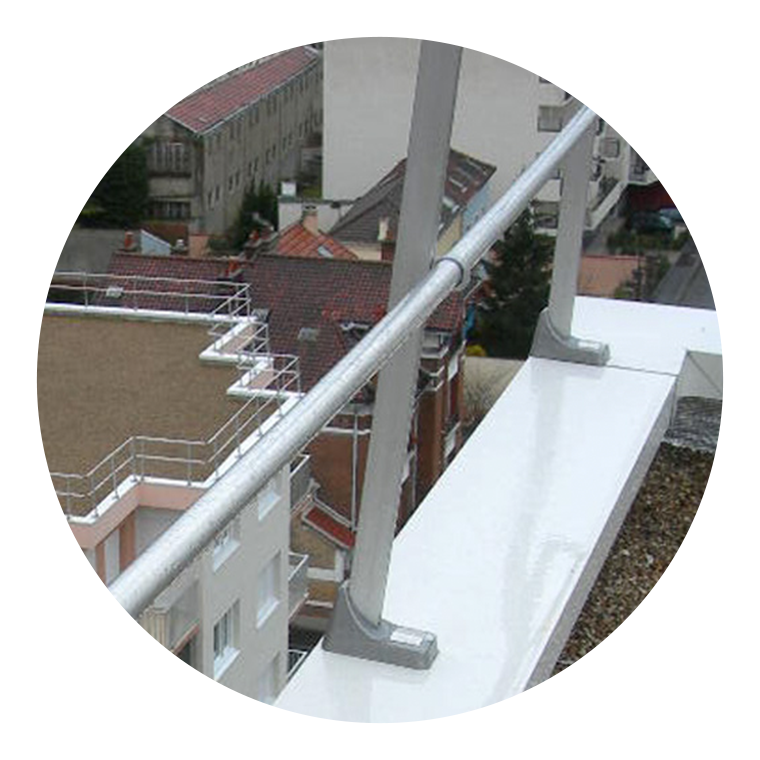 Fixed - On Parapet Wall
The Z shoe is suitable for most flat roofs (where the heights of the parapet walls are generally insufficient for a face fixing).
It acts as a fixing to the top of the parapet wall, thus avoiding the need to pierce the roofing upstand or flashing.
Minimum width of parapet wall: 120 mm
maximum slope of the support: 5°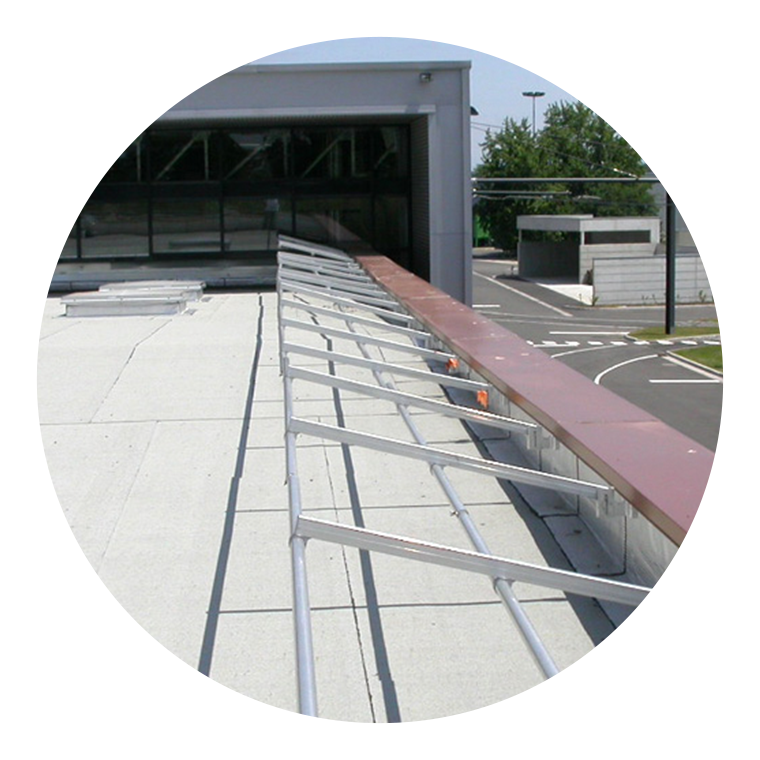 Folding Solution
If strict architectural constraints (classified sites, etc) do not allow the use of visible fixed railings, this model provides a compromise between architectural preferences and safety obligations. The folding version is available for most Barrial shoes. Particular machining of the shoes, posts and rails allows the upper part of the railing to be folded down onto the roof to make it invisible when work is not being carried out on the roof.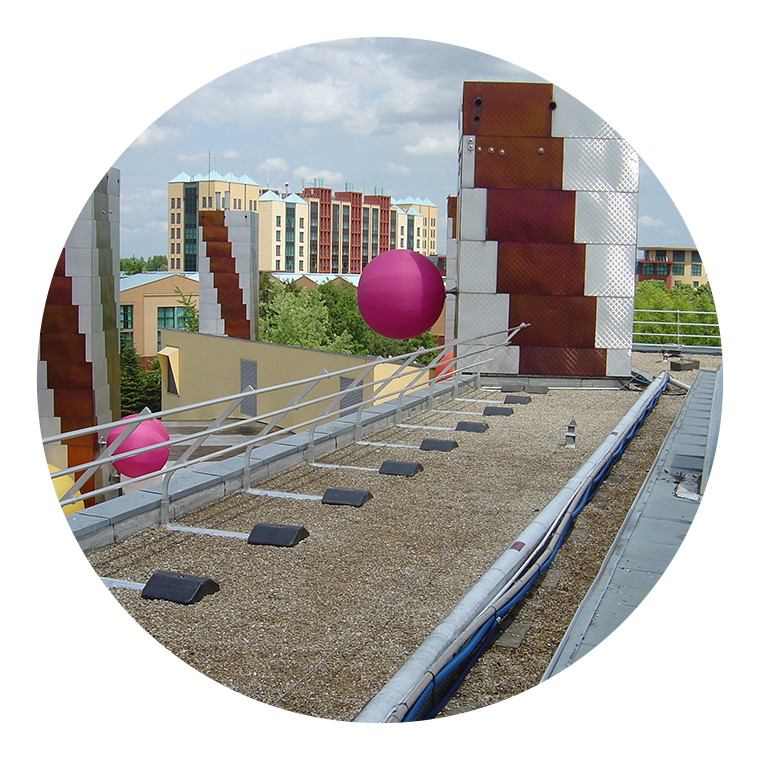 Self-supporting
The ballasted railing system made of aluminium guarantees safety during maintenance and servicing work on non-publicly accessed flat roofs. Barrial free-standing fulfils all legal requirements for permanent from height collective protection against falls.
Penetration-free system components
Practical, elegant and the highest quality
No issues related to warranty
No sound transmission
Eliminates thermal bridging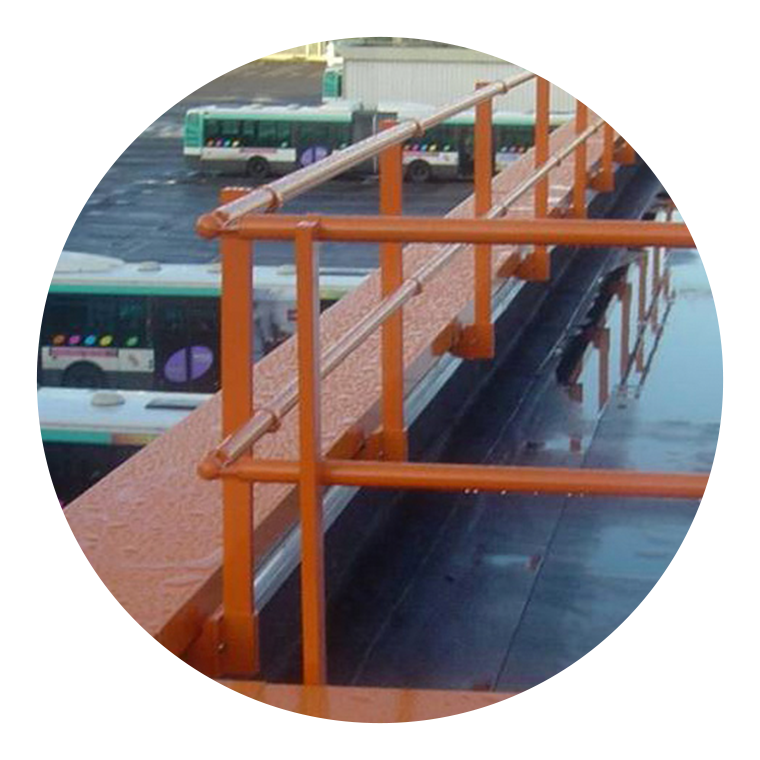 Polyester Powder Coated in any RAL colour
Like most of our systems, the Barrial range blends particularly well into the building architecture with polyester powder coating options in any RAL colour.