Green Roof Benefits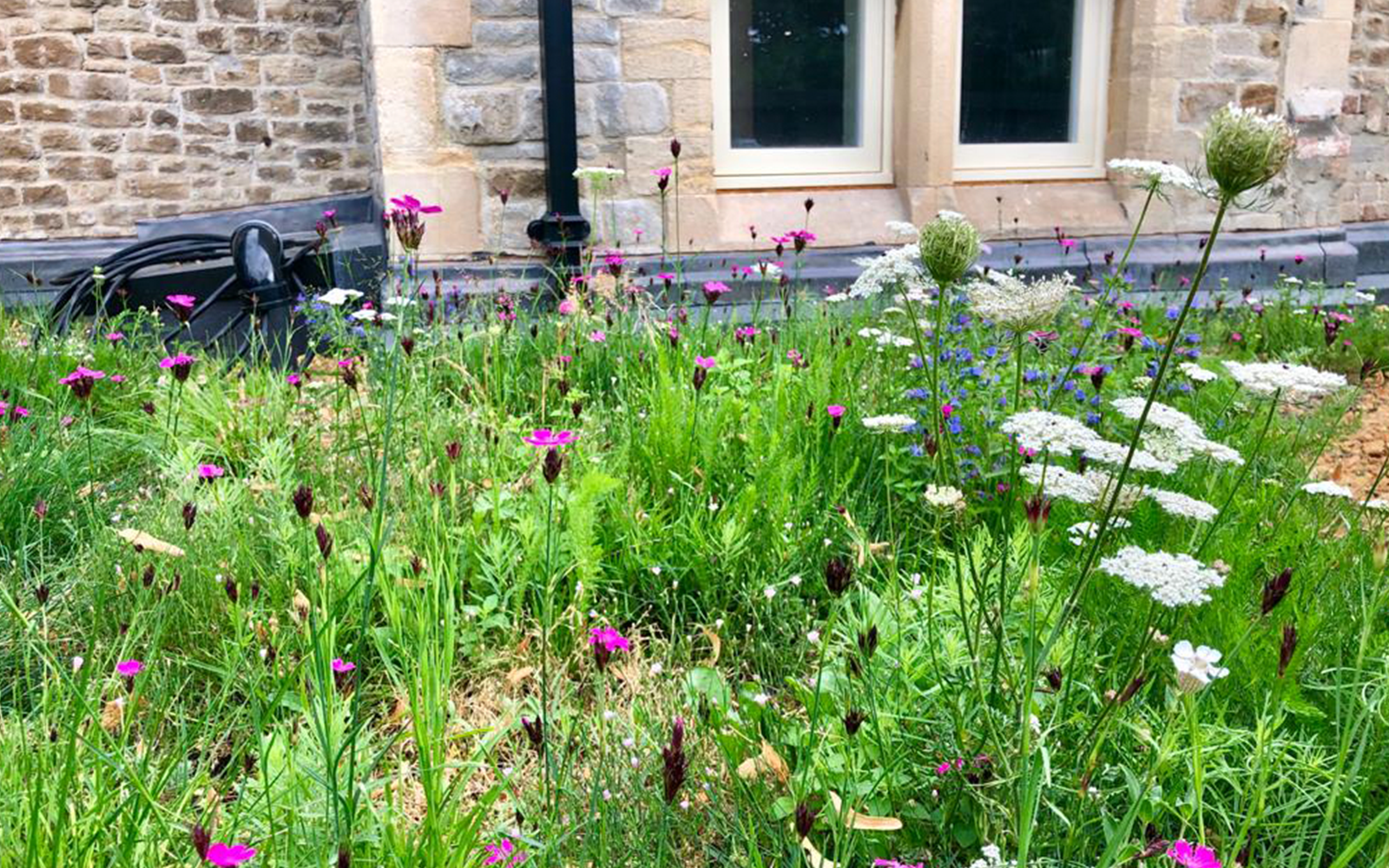 EvaGreen is the ultimate green roof system. It has been developed to meet every type of eco-friendly specification from extensive low maintenance installations to elaborate intensive planting.
Going green can bring a wealth of benefits to the environment, ecology and even your wallet!
Benefits of Green Roofs
Assists with biodiversity and lends a habitat to local wildlife and vegetation
Blends in with the surrounding landscape and improves the appearance of industrial or commercial buildings
Offers a long life expectancy to the roof - a green roof system literally protects the waterproofing layer, and with a little maintenance, will still look and perform like new even after decades
Creates an attractive, extended living space
Reduces thermal shock to the building, its roof and substrate - UV radiation is largely absorbed by the green roof system
Allows the building to consume less energy due to excellent insulant properties - A green roof will act as a highly effective way to insulate a building
Creates a better living environment for those in the building by providing access to a roof garden or sun terrace - a proven investment in the price of property
Acts as a dust and nutrient filtration system for the atmosphere due to its natural carbon dioxide absorption and removal system
Improves the micro-climate
The system acts as an ideal acoustic insulant – more effective than many man-made materials at noise reduction
Helps to balance water tables in highly developed areas or areas prone to flooding due to better absorption and slow release of rainwater
Our EvaGreen roof system is backed up by full technical and design resources even down to assistance with choice of planting if required. The system has been carefully developed to give a quality installation that the building owner can be proud of.