Back
Brown Roof Systems
IN BROWN ROOFS PLANTS NORMALLY REST UPON THE MATERIAL REMOVED FROM THE BUILDING SITE AND TREATED IN ORDER TO REMOVE IMPURITIES. THE GROWING MEDIUM IS PURPOSELY-SELECTED TO ALLOW INDIGENOUS PLANT SPECIES TO INHABIT THE ROOF OVER TIME.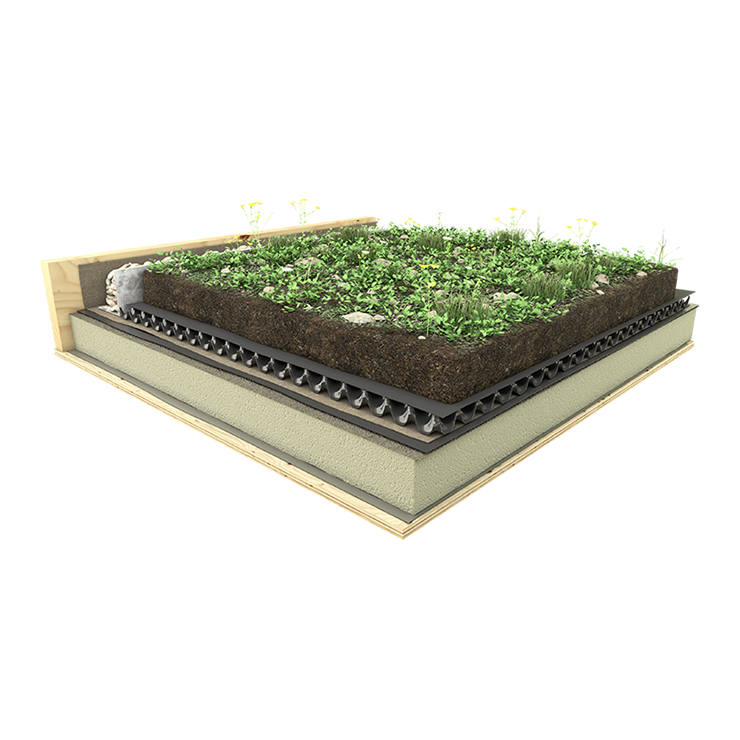 Mouse over each layer
for more information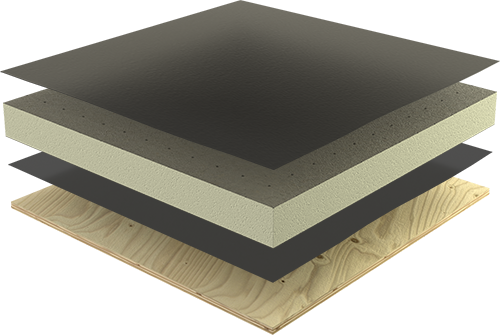 ICB Waterproofing System

EvaDrain 25 Drainage Board

FL150 Filter Fleece

Self Vegetation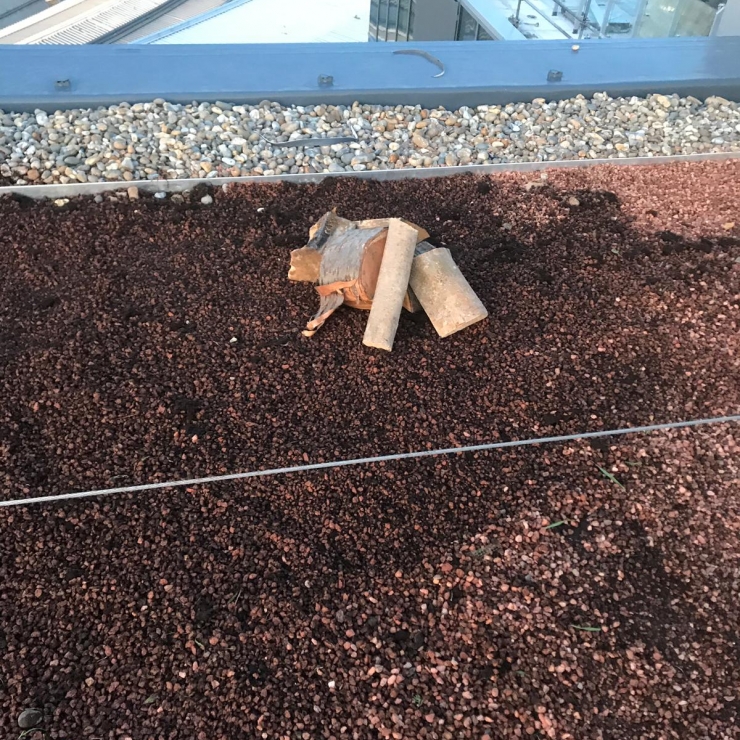 In brown roofs plants normally rest upon the material removed from the building site and treated in order to remove impurities. The growing medium is purposely-selected to allow indigenous plant species to inhabit the roof over time.
TYPICAL WEIGHTS/LOADING
-150mm substrate and have a saturated weight of greater than 150kg per sqm.
VEGETATION:
Self-vegetation from windblown
Bird lime seed dispersal.
Very low maintenance, no irrigation required
Great ecological diversity
Natural, rugged urban feature
Can't find exactly what you're looking for? No problem.
Speak to one of our Green Roof specialists