Solar Panel Maintenance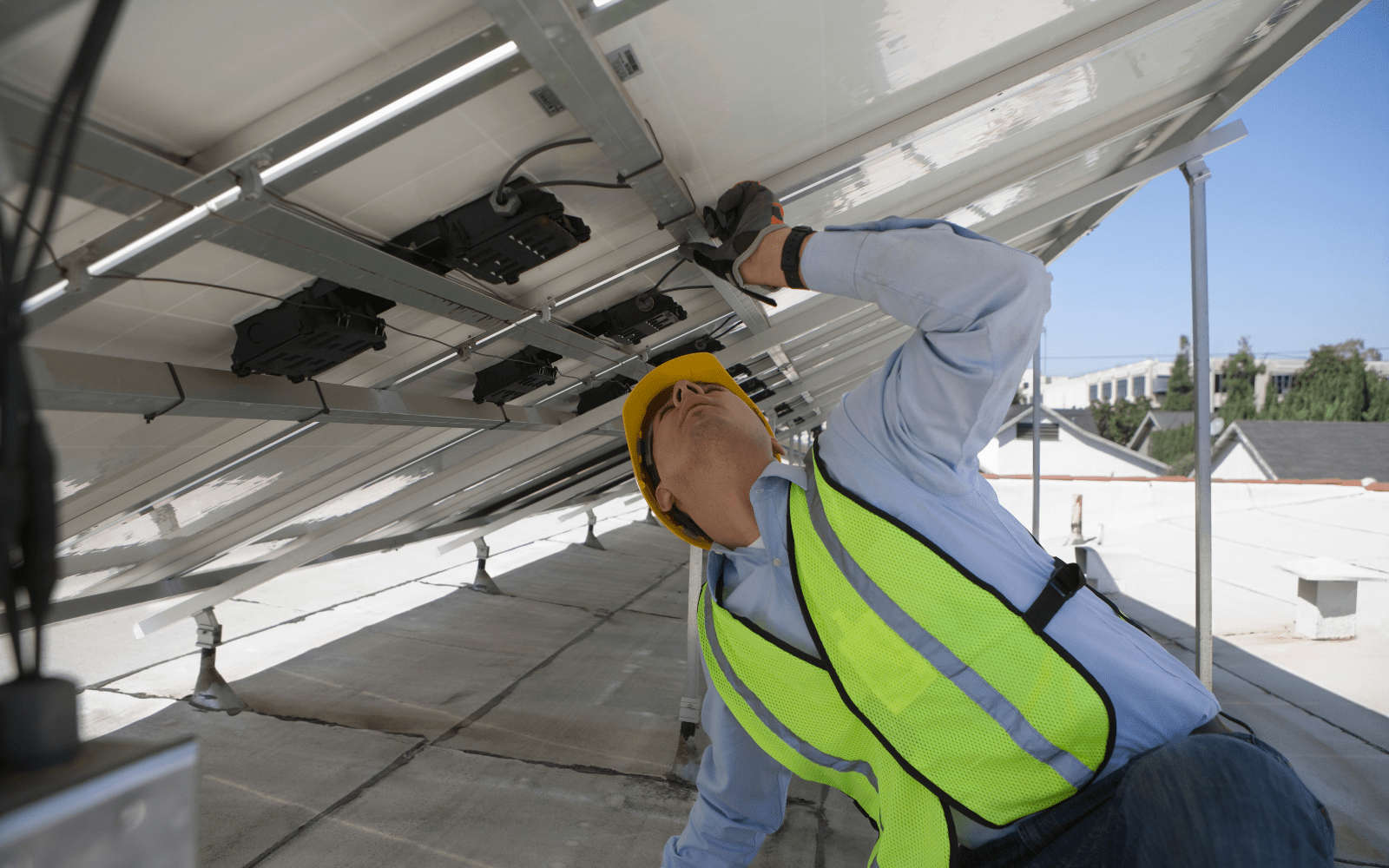 Caring For Your Solar PV System
Solar panels are no exception to any other type of electrical system; they need inspecting and servicing regularly to ensure safety and optimal efficiency, whilst helping to achieve anticipated financial performance. To take the hassle out of caring for your solar panels, we offer flexible maintenance packages.
What do our maintenance packages cover?
Typically one visit per year (more for high-debris areas)
Arranging of roof access if not already available
Solar panel servicing (visual inspection, meter & inverter testing)
Area inspection & removal of potential dangers / shaded areas
Cleaning your solar panels to remove any debris, improving panel performance
Taking advantage of one of our maintenance packages can give you peace of mind that your Solar PV system is safely running to its full potential and will continue to do so for years to come.