Back
Wildflower Systems
A WILDFLOWER GREEN ROOF SYSTEMS ARE A VARIATION OF THE EXTENSIVE GREEN ROOF SYSTEM PROVIDING A BROADER BIODIVERSITY OF FLORA.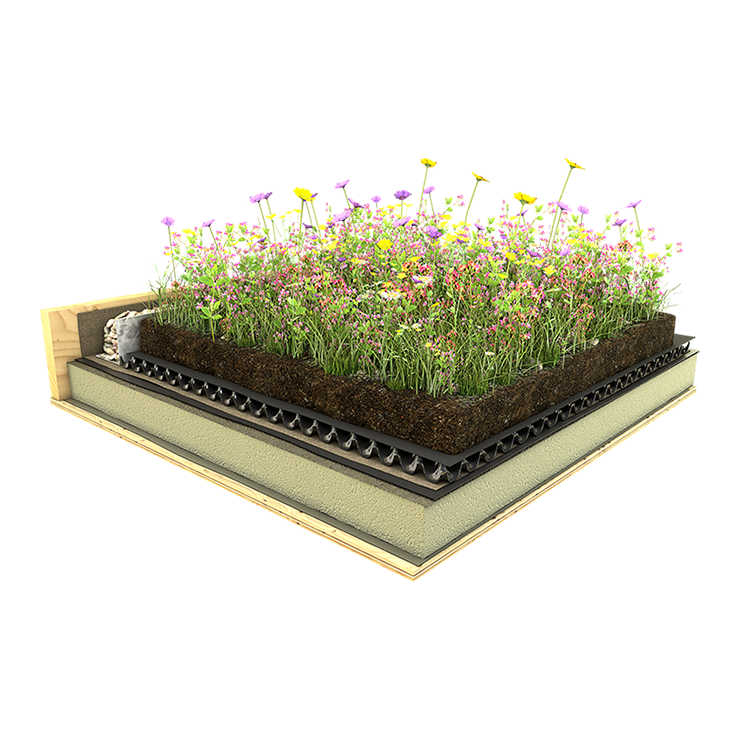 Mouse over each layer
for more information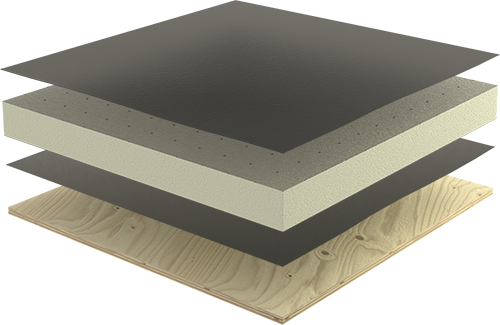 ICB Waterproofing System

PL300 Protection Fleece

EvaDrain 25 Drainage Board

FL150 Filter Fleece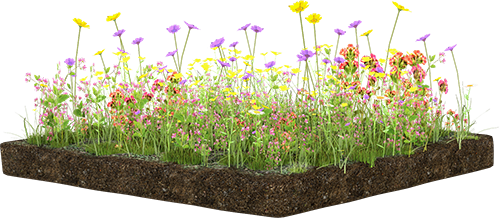 Wildflower Planting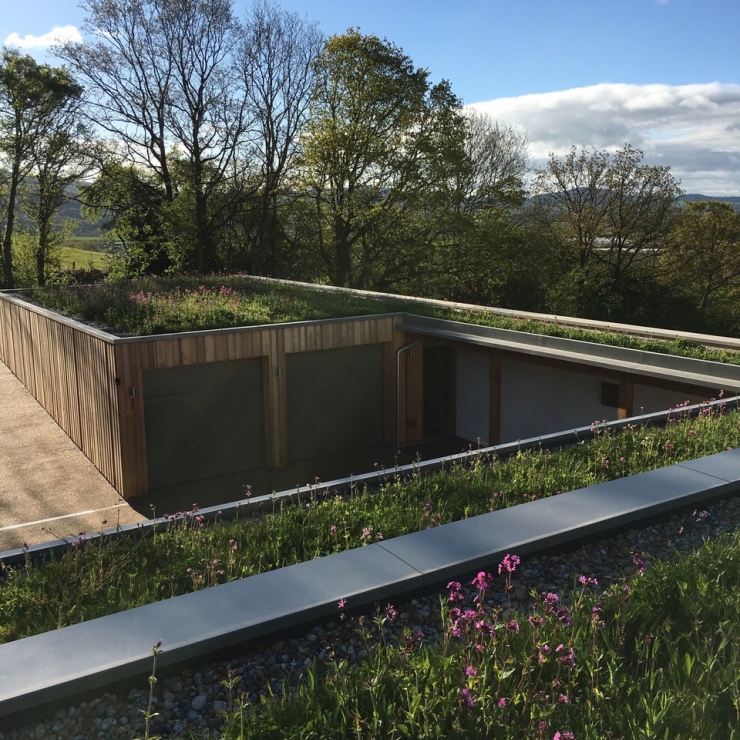 A wildflower green roof systems are a variation of the extensive green roof system providing broader biodiversity of flora.
TYPICAL WEIGHTS/LOADING
-155mm substrate and have a saturated weight of greater than 215kg per sqm.
VEGETATION:
Wildflowers
Grasses
Sedums
Attractive mix of wildflower and grass species
Quick and easy to install
Provide colour from Spring to Autumn
Great ecological diversity
Can't find exactly what you're looking for? No problem.
Speak to one of our Green Roof specialists