Solar Panel Benefits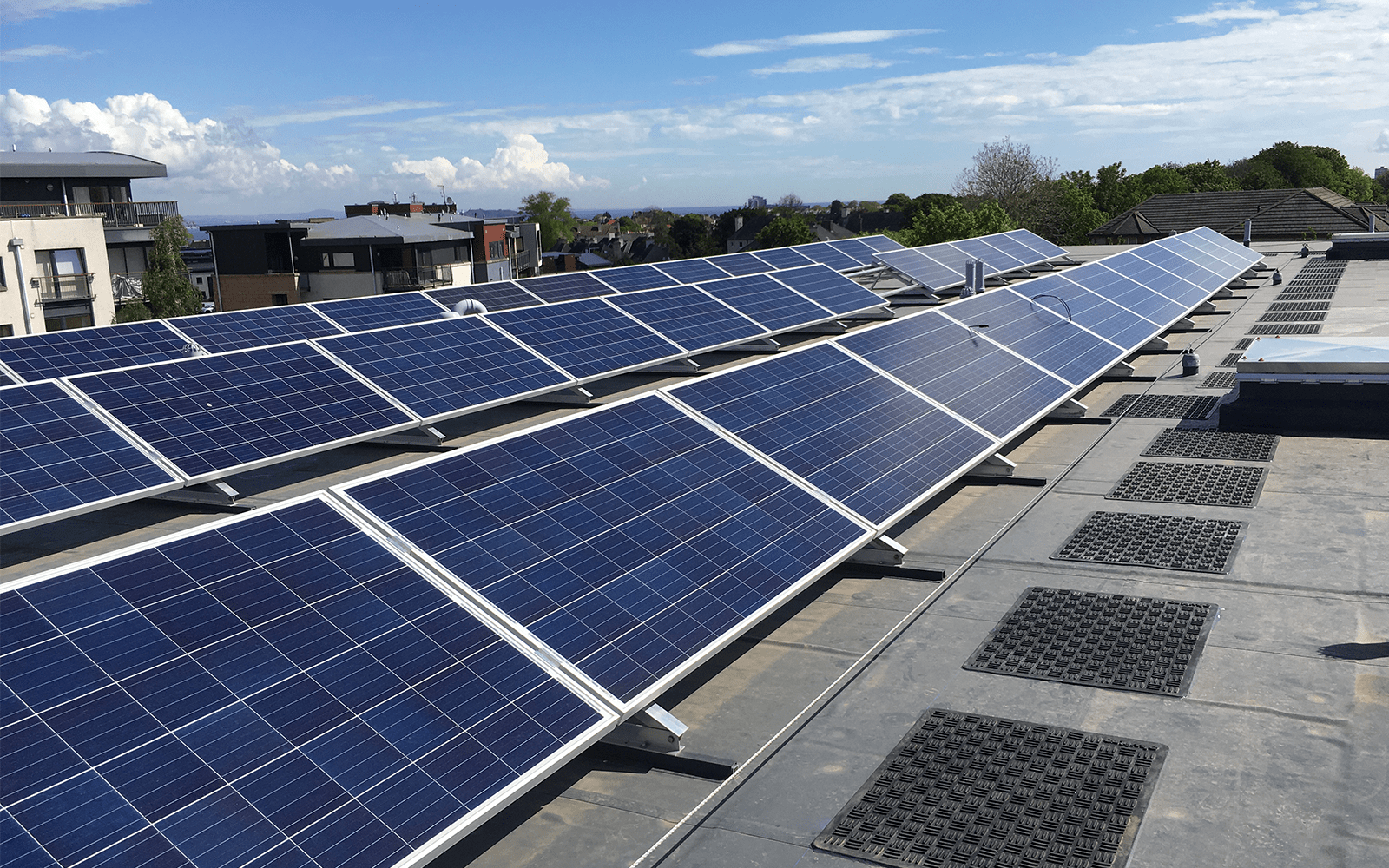 Solar PV systems can significantly lower, if not completely eliminate, power costs in residential homes. It acts as a powerful solution for commercial buildings to reduce operational costs, enhance a company's eco-friendly image, and secure a stable energy supply.
Highlighted below are the benefits of Solar PV for both sectors:
COMMERCIAL
COST SAVINGS
Commercial businesses can save substantially by installing Solar PV systems. As electricity would be generated from sunlight, a business's monthly energy bills are reduced, freeing up capital for other operational expenses. In addition, Solar PV systems often have long lifespans and low maintenance requirements, further contributing to cost savings over time.
ENVIRONMENTAL LEADERSHIP
Installing Solar PV demonstrates a commitment to sustainability and environmental responsibility, which can enhance a business's reputation and appeal to environmentally conscious customers. Businesses can significantly reduce their carbon footprint by relying on clean, renewable solar energy, contributing to a greener and more sustainable future.
NET METERING
Solar net metering in the UK allows businesses to sell excess generated electricity back to the grid. A government-backed scheme called Smart Export Guarantee (SEG) is a form of net metering which can offer owners of solar panels a payment for a rate per unit of electricity they transmit to the grid.
RESIDENTIAL
REDUCING THE ELECTRICITY BILL
The more power generated from a residential solar system, the less energy needs to be purchased. Simple. Once the initial investment is recovered (we provide the estimate of the ROI), the solar panels will provide free energy for the household and electric vehicles for years to come.
REDUCING IMPACT ON THE ENVIRONMENT
Solar is an unlimited source of renewable energy. Unlike wind and water energy, solar energy doesn't produce CO2 emissions or other gases, meaning it's super clean and great for reducing the carbon footprint.
MAKE THE MOST OF ECONOMY TARIFFS
Some energy providers offer special tariffs based on the time of use, often known as Economy 7. These tariffs offer 7 hours of cheaper electricity each day. When combined with a battery storage solution, savings can be made with this type of tariff, choosing when to use solar energy and utilising grid energy at discounted times of day.
We offer turnkey solar PV solutions from design through to installation and maintenance. With fully trained and qualified designers and MCS accredited installation teams, we help companies, organisations and individuals to find the best power generating solutions.