Solar Panel Installation
Over the years, we've gained experience with many different types of Solar PV systems and become specialists in all the most popular technologies, forming strong partnerships with several manufacturers from all over the world.
This enables us to offer the technical support and logistical expertise required for all sizes of installation.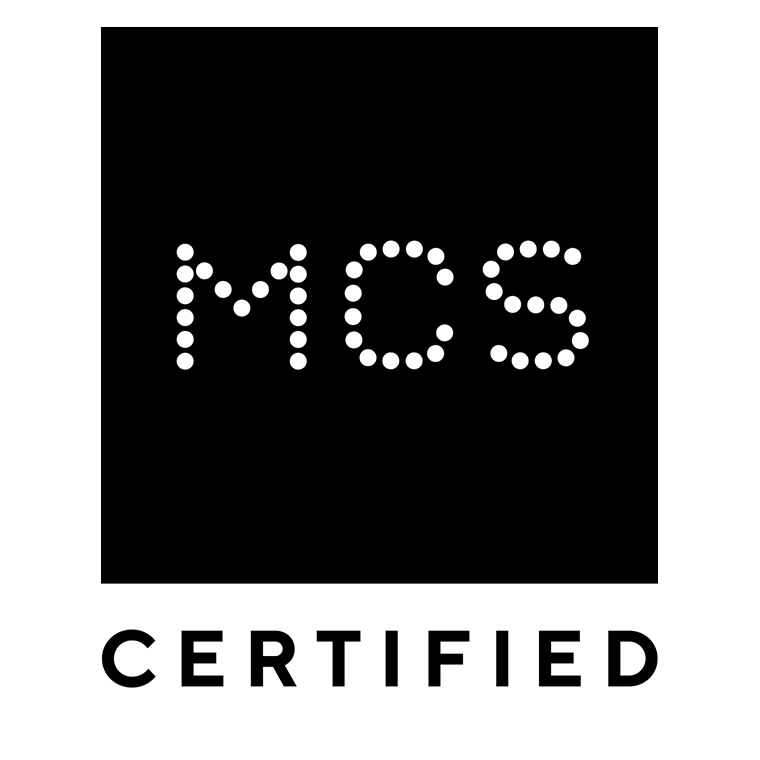 Fully Qualified
We're an Accredited Installer of the Microgeneration Certification Scheme (MCS), an industry-led quality assurance scheme, demonstrating the quality and reliability of our goods and services for EVERY project, every time.
We're regularly assessed on our commitment to quality workmanship, customer care, competency and effective management systems. We're also registered with the RECC, NICEIC, CHAS and the Solar Trade Association, as well as holding accreditation for the full ISO spectrum.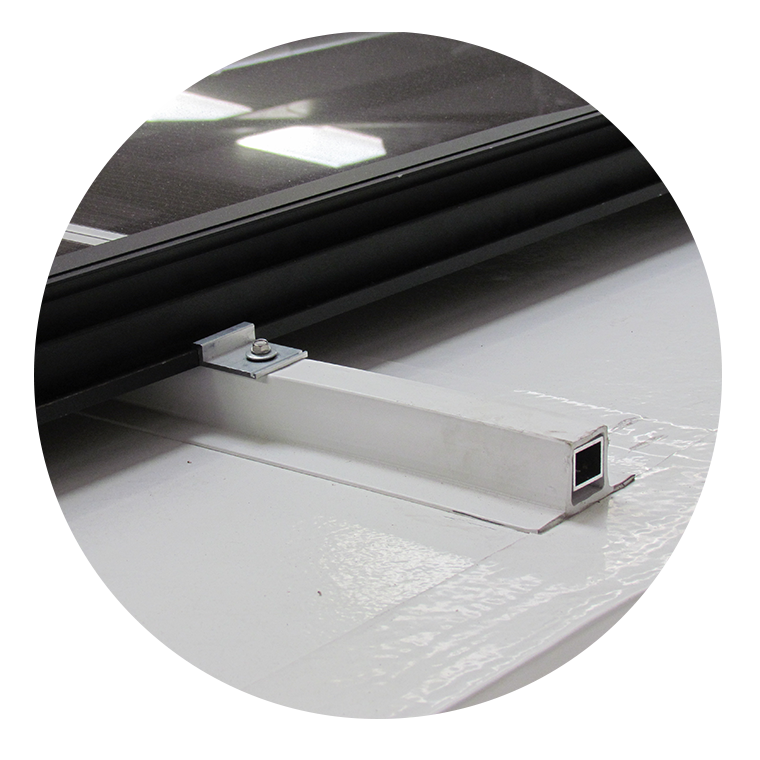 ICB's Solafix Profile
The ultra-light ICB - SOLAFIX fixing system makes it possible to attach solar panels onto new or existing EVA roofs without the need for extra ballast or perforation of the roofing membrane.
The development of the system has taken into account the abilities of EVA & PVC roofing membranes to have compatible elements hot air welded directly to them. The method will allow a variety of different solar panels to be installed quickly and cost-effectively.
The system functions as a base for the attachment of an aluminium sub-structure. The aluminium framework provides the most efficient angle relative to the sun for the PV–panel. The only additional weight that needs to be taken into account is that of the aluminium support structure and the solar panels.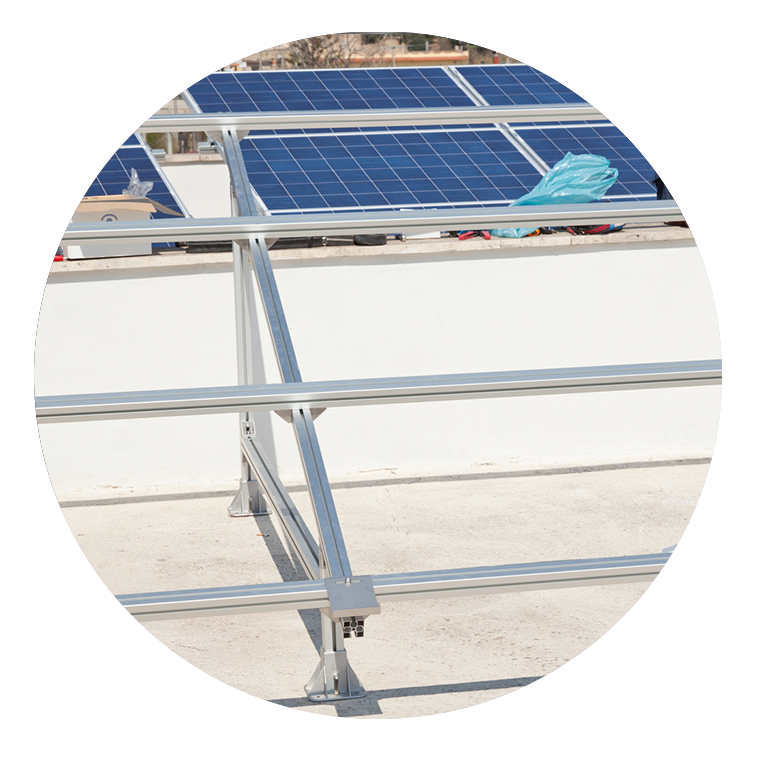 A FRAMES
A roof doesn't necessarily offer the optimum angle for maximum solar exposure (see our Design Section).
Solar PV panel mounting frames (A Frames) create a simple solution for the safe installation of a solar PV panel system, allowing us to angle the panel array perfectly. These frames are mounted to our SolaFix bars to retain the integrity of the waterproofing and the rows of triangular mounting frames are accurately spaced to avoid shading.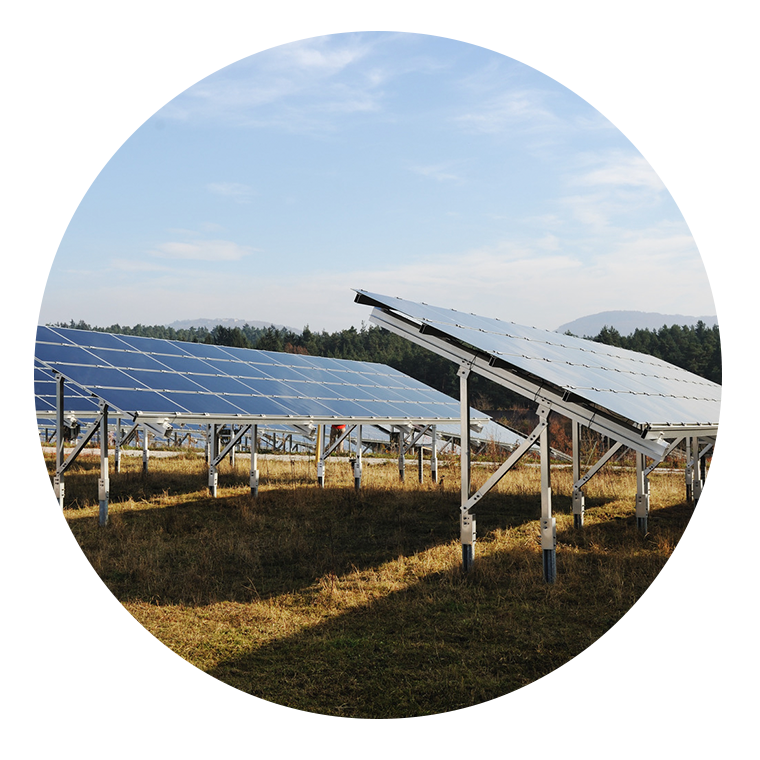 Ballasted systems
A ballasted system can be used when installing panels on a South facing flat roof. This avoids penetrating the waterproofing, and the system is stable against wind uplift.
A freestanding frame is used to hold the panels in place and the ballast is then added over the frame to hold the system securely in place. The panels are then simply bolted to the triangular frame. This method may be considered where a roof cannot use the SolaFix system due to incompatible materials.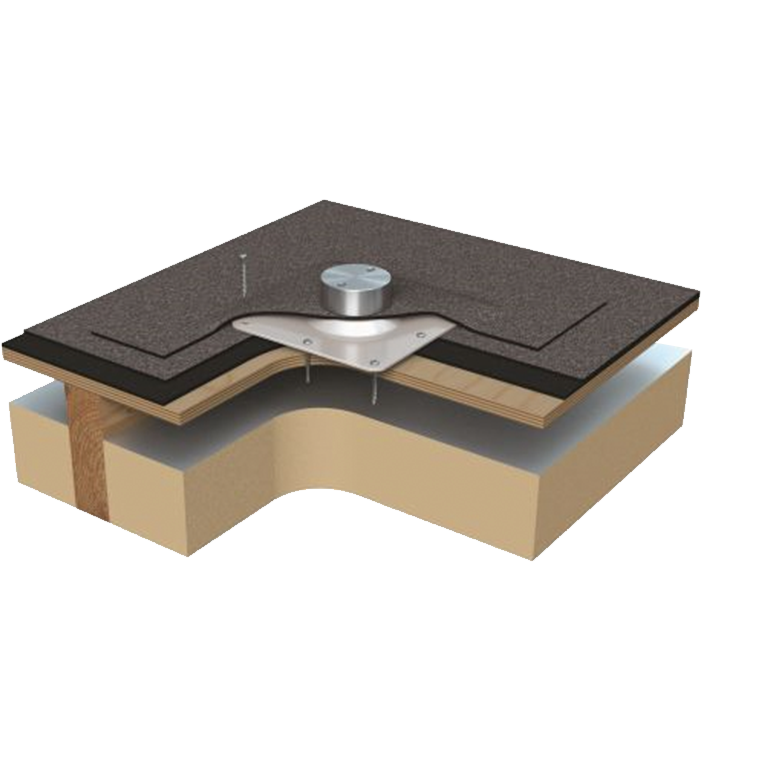 Integrated Fixings
Integrated fixing points, such as the Nicholson Rooftrak, are compatible with most flat roofing materials but are usually avoided due to their need to penetrate the membrane when fixing in place, although they do offer a weathering flange to enable a small overlay of the affected area.
You can rest assured that our in-house experts will take care of your solar project from start to finish, achieving the best possible value from your investment.