Back
New Forest Development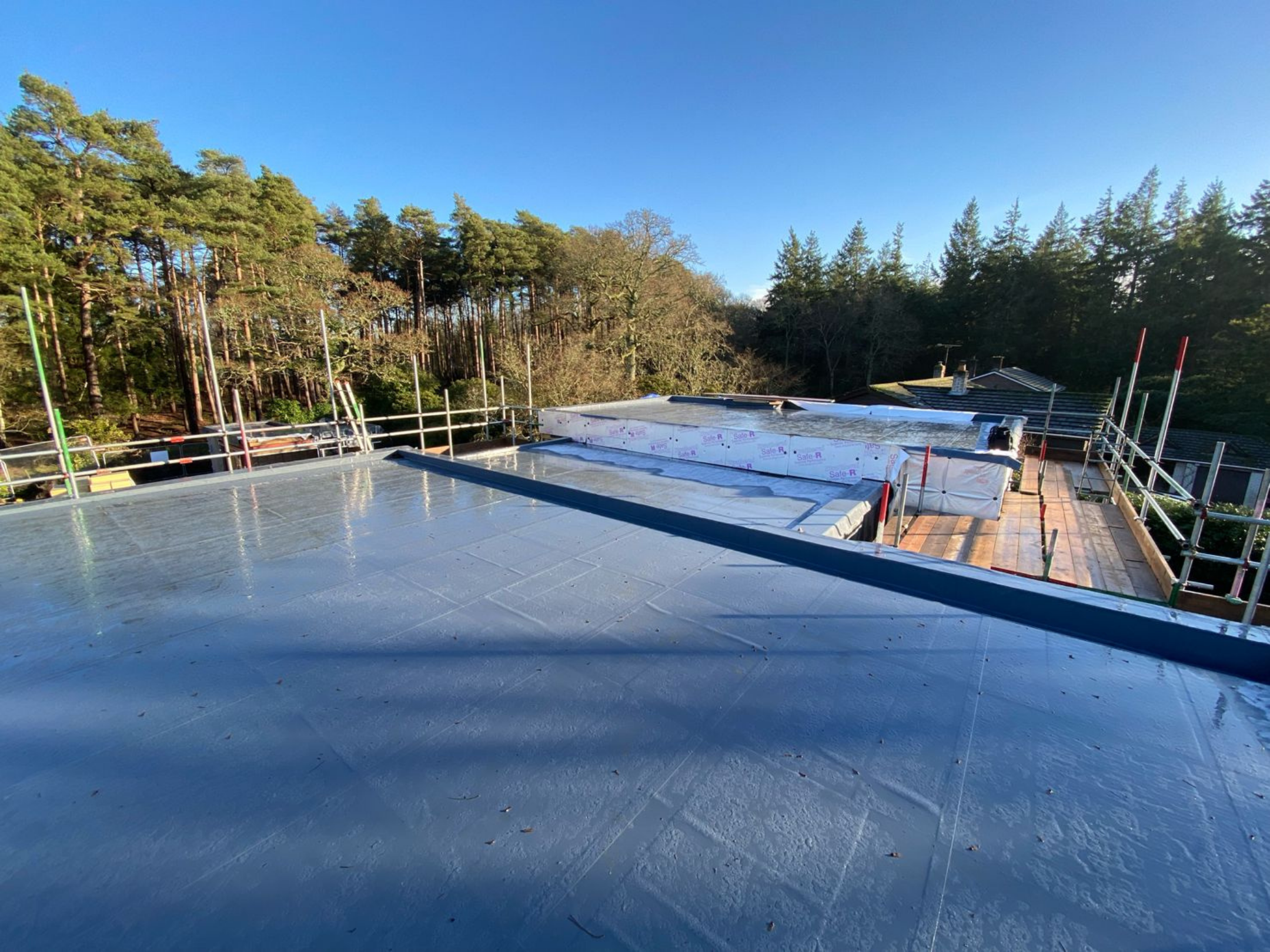 This New Forest development is to experience our ICB full system treatment. Our sister company, ICB (Waterproofing) Ltd recently supplied a full waterproofing warm roof build-up including ICB STRATAVAP vapour control layer (VCL), ICB EVATHERM tapered insulation scheme and ICB Evalon VSK self-adhesive single-ply membrane. This plasticiser-free membrane is substantially better for the environment than available others and will last the test of time - an economic, sustainable choice.
Our Projects team are now due to complete the project, enhancing the development's sustainable credentials with a green roof which will act as a great insulant, protect the waterproofing and create a habitat for local wildlife. A solar PV system will also be installed, creating renewable energy for use by the residents.
Acting as a triple threat, we will be supplying and installing a roof safety system to the building, allowing safe and compliant future access to the roof space for maintenance and upkeep of the green roof and solar PV system.
Keep a lookout for the finished project.