Back
Modular Green Roof Systems
EVAGREEN SEDUM TRAY IS A READY-TO-USE TRAY MADE OF RECYCLED HDPE. IT CAN BE PLACED DIRECTLY ON THE ROOF FOR IMMEDIATE GREEN RESULTS.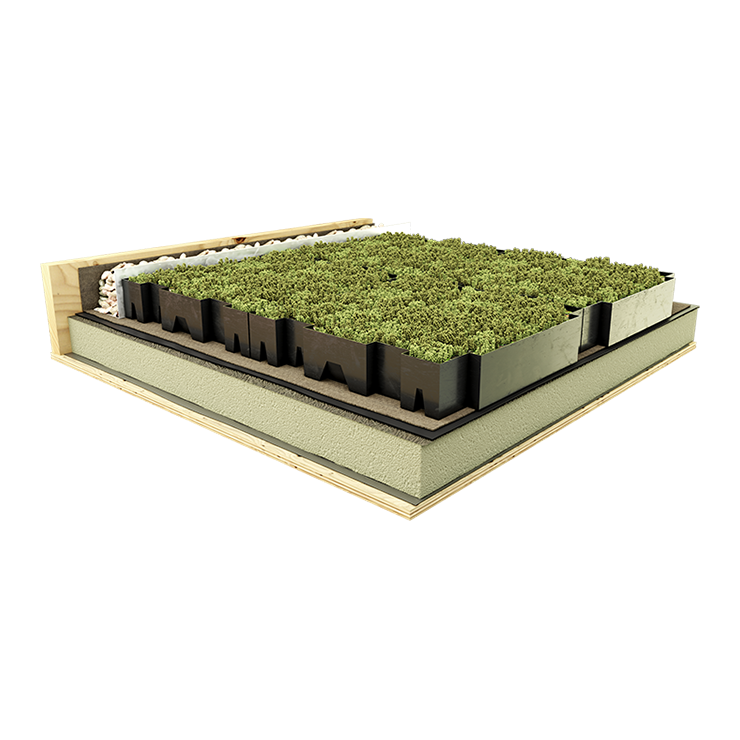 Mouse over each layer
for more information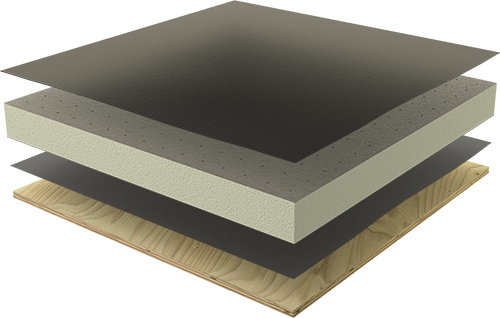 ICB Waterproofing System

PL300 Protection Fleece

Sedum Tray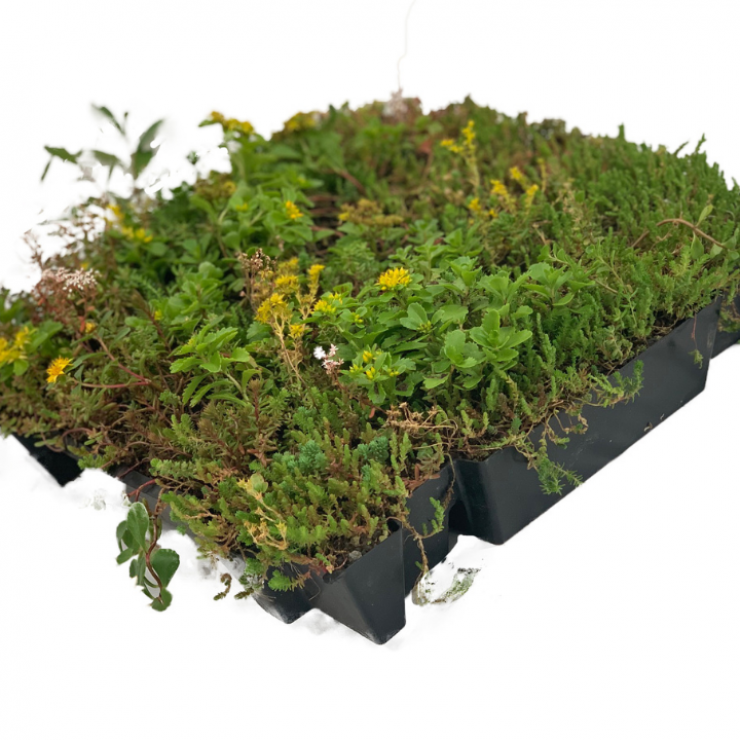 Evagreen Sedum Tray is a ready-to-use tray made of recycled HDPE. It can be placed directly on the roof for immediate green results.
Coverage: 95%
Weight when dry: 12 kg/tray
53 kg/ m2
Satured weight: 18 kg/tray
80 kg/ m2
Thickness: 8.5 cm
Standard size: 45 x 49.5 cm
Number of trays/ m2 : 4.49 items
Number of m2 per pallet: 12,92 m2
Number of trays per pallet: 58
Pallet size: 100 cm x 100 cm
Easy and fast installation

The pre-cultivated trays comprise ten to twelve different species of Sedum

At least 95% coverage upon delivery

The sebaceous Sedum plants are adept at storing water in their leaves and are therefore extremely suitable for varying weather conditions
Can't find exactly what you're looking for? No problem.
Speak to one of our Green Roof specialists