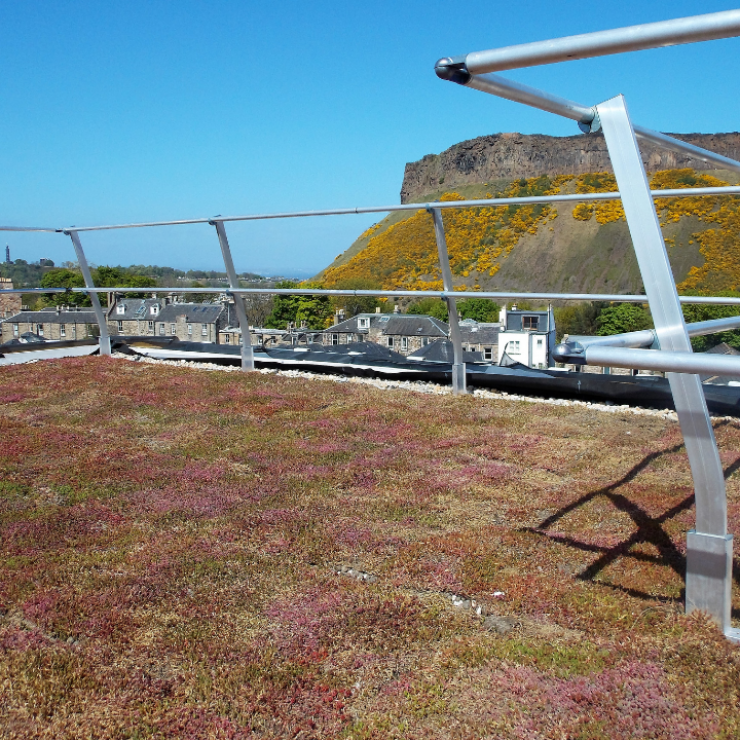 The Barrial safety railing system is a collective and permanent system for protection against falling from height, which meets all the statutory constraints.
Whether in its posts, its rails or its fixing shoes, this system allows perfect adjustment at all points and is thus easy to install, making it much appreciated on-site. The various models of fixed railings (with straight, angled, curved or folding posts) all form part of the same system.
Design, supply & install
Initial survey to finished installation
After-sales and maintenance services
Compliant to European standards
Multiple finish options - untreated aluminium or polyester powder coated
Multiple fixing options - inside, outside or on parapet wall, on roof slab or on metal roof systems
Self-supporting systems available
Single point warranty when combined with our waterproofing systems
Aesthetically pleasing
Made to measure
Polyester powder coating to enhance the building appearance
Fixed or self-supporting options
Folding solutions
Can't find exactly what you're looking for? No problem.
Speak to one of our Roofing Solutions specialists