Back
The sky's the limit when specifying a Green Roof
The sky's the limit when specifying a Green Roof, however, a waterproofing failure beneath the surface would result in a laborious and costly investigation to find the root of the problem. That's why it is essential to ensure the waterproofing employed is reliable and long lasting.
Alwitra Evalon Single Ply Membranes, available exclusively in the UK through our sister company, ICB (Waterproofing) Ltd, are a superior quality, EVA based waterproofing membrane made from a combination of high polymer alloy of ethylene vinyl acetate terpolymer (EVA) and polyvinyl chloride (PVC). This unique makeup ensures the membrane remains soft and flexible and is not subjected to shrinkage due to plasticiser migration over the membranes life span.
Evalon V is certified by the BBA with a life expectancy of over 30 years and, having undergone the rigorous testing of EN 13948, it is classified as resistant to roots and rhizome penetration. This enables a Green Roof System to be installed above Evalon V without the need for an additional root barrier layers.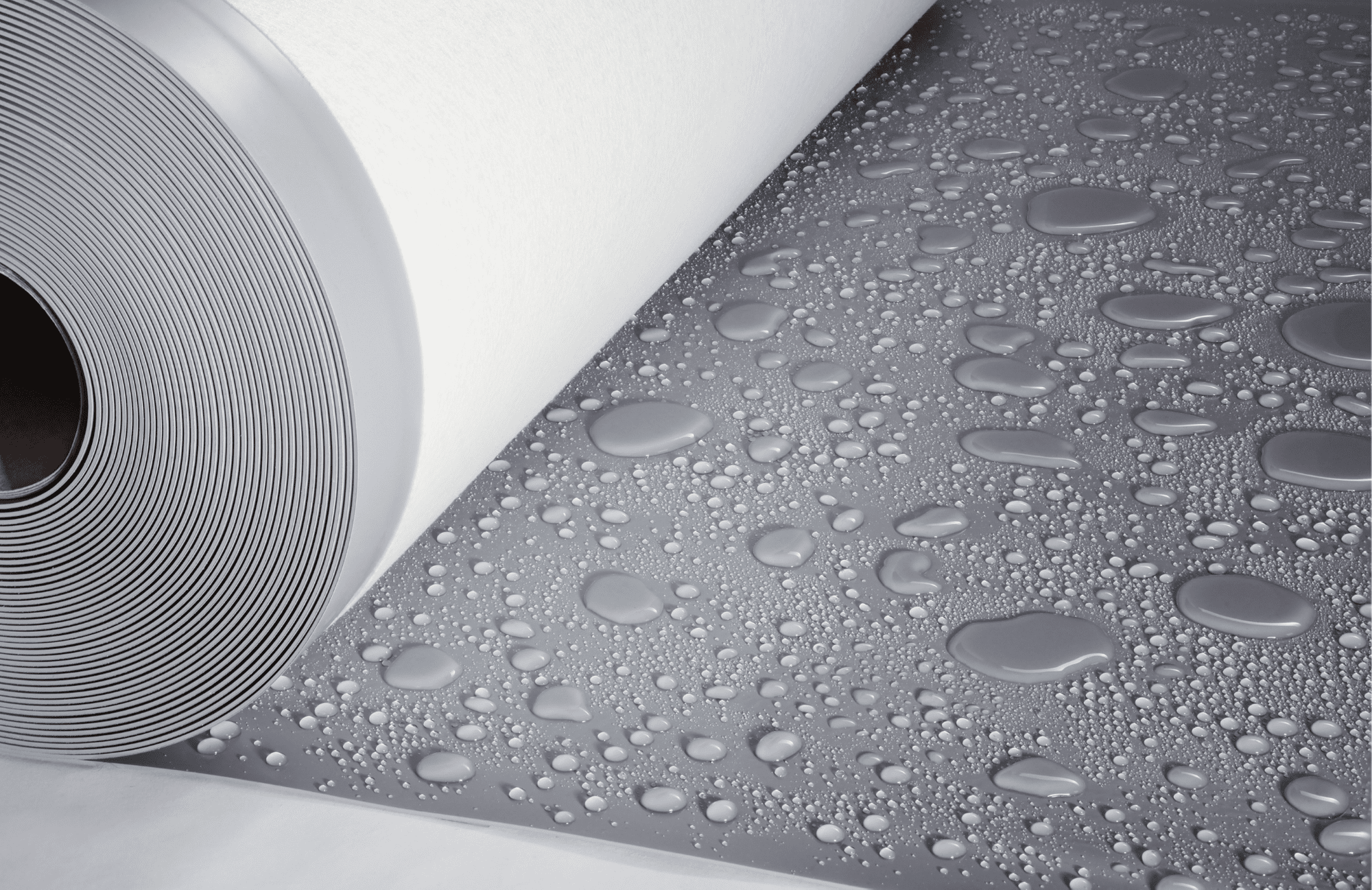 Our EvaGreen Green Roof system can provide a variety of buildups, including intensive, extensive and biodiverse green roofs to suit any project, and combined with the expertise of our design and installation team, the only limitation is your imagination.
The ICB EvaGreen system has all of the elements required to ensure a long lasting and visually striking green roof, with the same fundamental build-up of protection fleece, EvaDrain drainage board and filter fleece on top of the Evalon membrane. The foundations are in place to create your own roof top escape.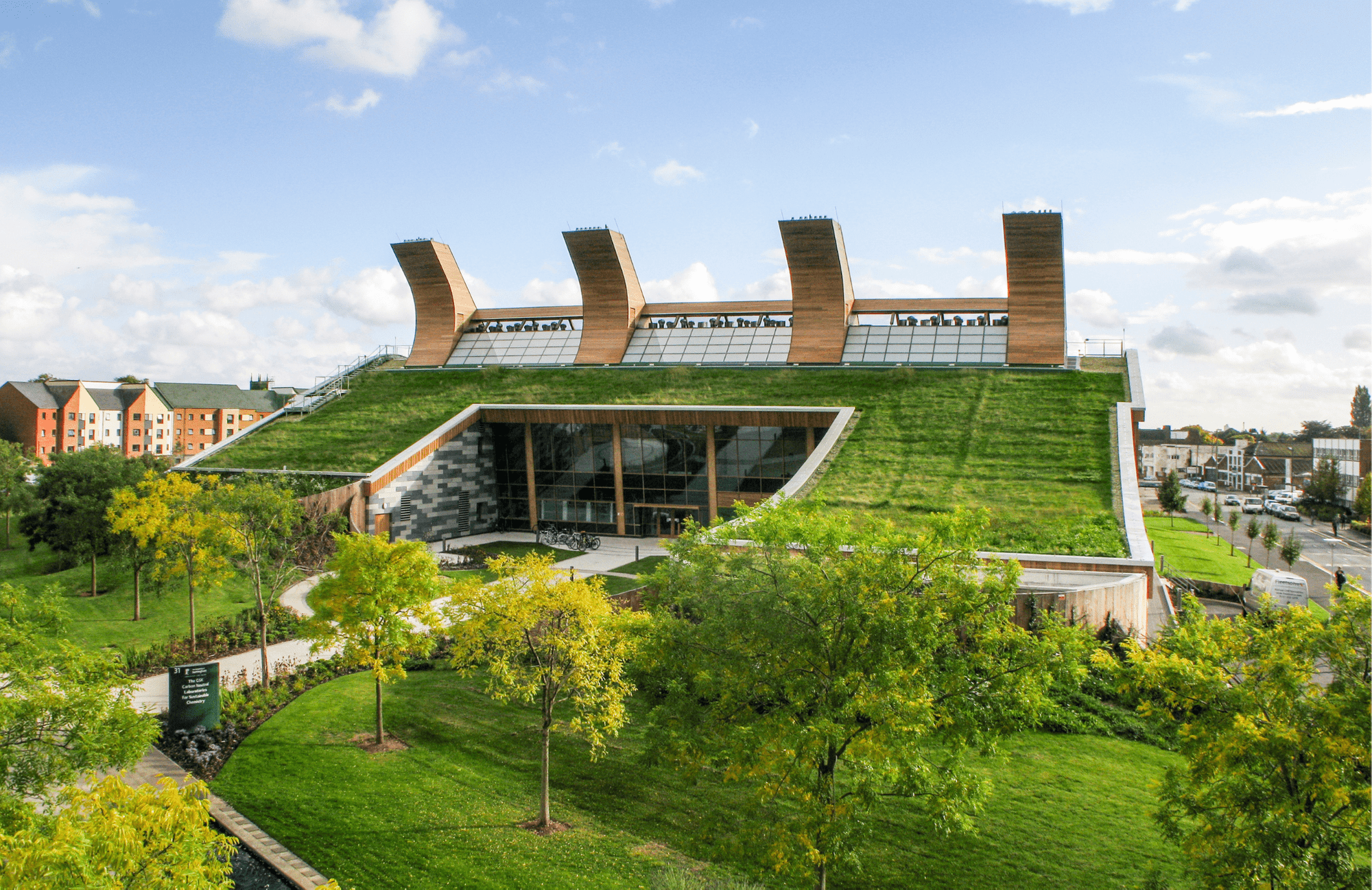 We can then select the best growing mediums to suit the type of plants required for your roof, from simple sedum systems, to striking wildflower roofs or biodiverse roofs creating a space for nature within our cities or maintaining the biodiversity of our countryside.
Any of these options can also be combined with our bespoke EvaBlue blue roof system, allowing the rooftop to attenuate storm water and help buildings meet SUDs requirements. By creating a void beneath the green roof system, and restricting water flow to the rainwater outlets you can ensure your building is making the most of its roof top space to benefit the local environment.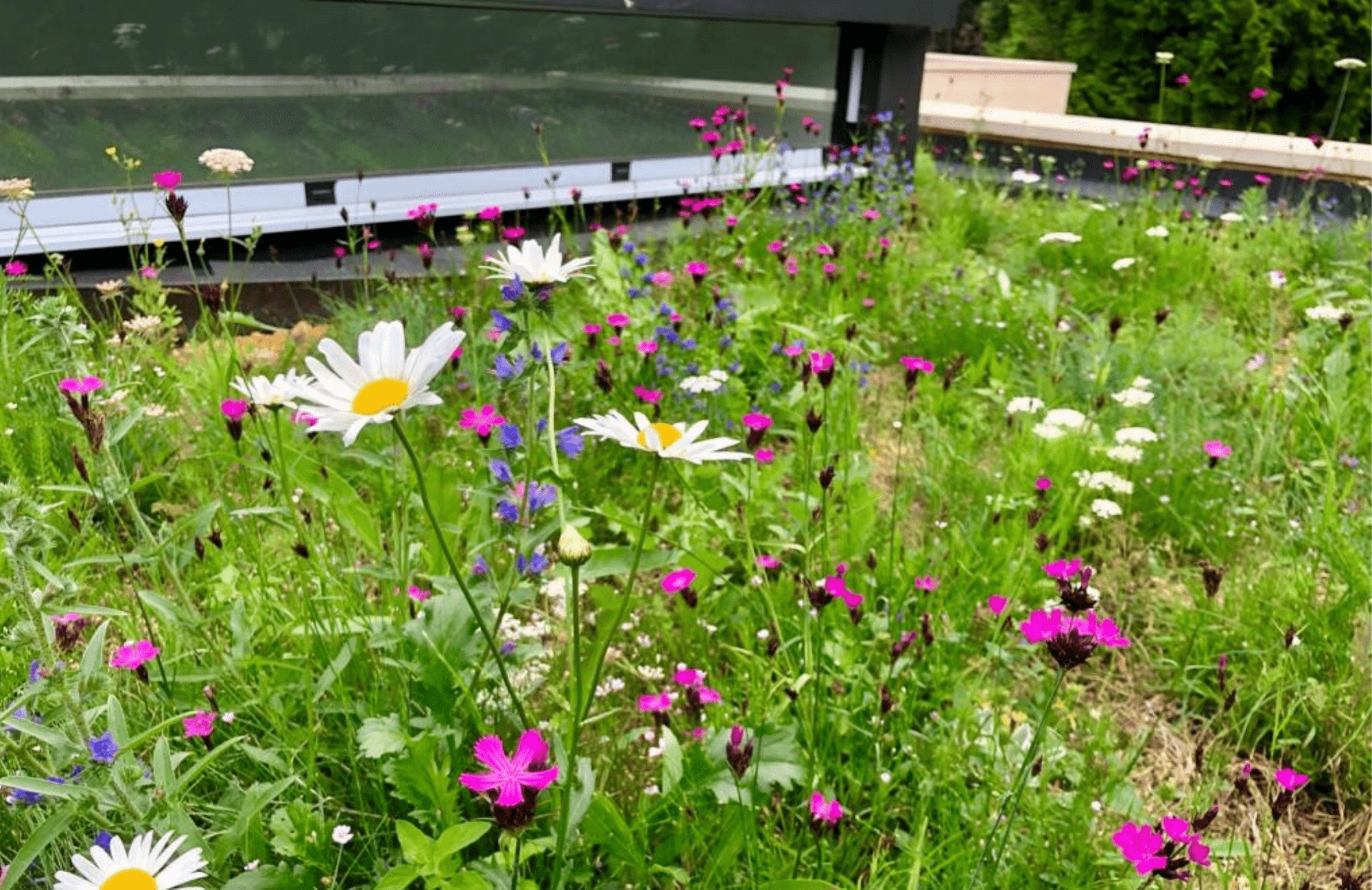 We have facilitated designs for roof top play areas, amenity terraces and hotel gardens, and included features such as bee and insect safe havens, bird and bat houses and bespoke aluminium planters from sister company ICB (Fabrications) Ltd. So, whether you're looking to create a roof top garden, or an oasis for wildlife, using the winning combination of Alwitra Evalon Single Ply and an EvaGreen Green roof system, we have the solution for you.