Back
Green Roof makes Grand Designs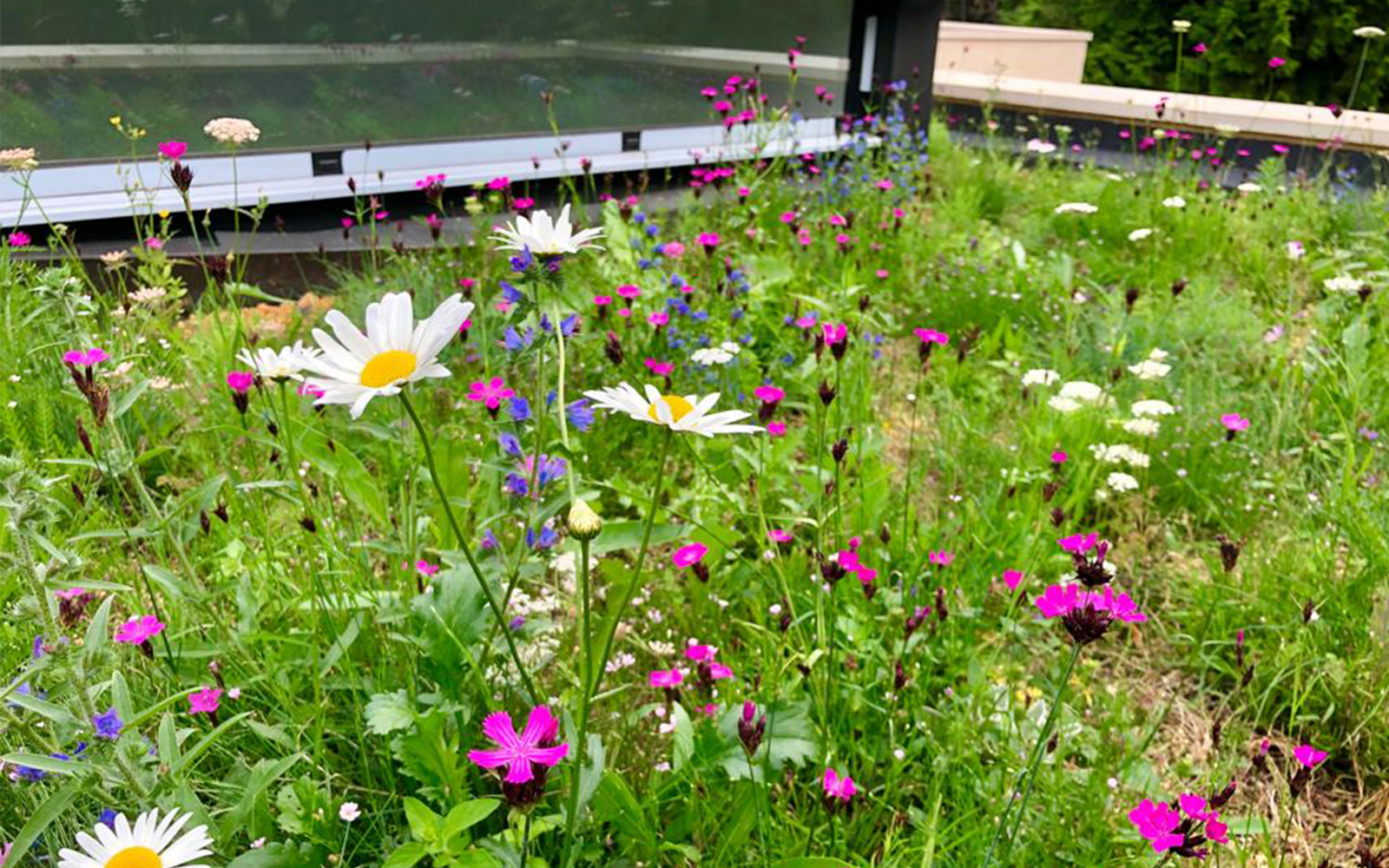 A green roof refurbishment project we were involved with last year has made it to Grand Designs, being dubbed the "greatest revamp" in the Channel 4 show's "craziest episode ever"!
The former keeper's lodge and toilet block at Fulham Cemetry were transformed into a modern residence complete with a swimming pool and moat!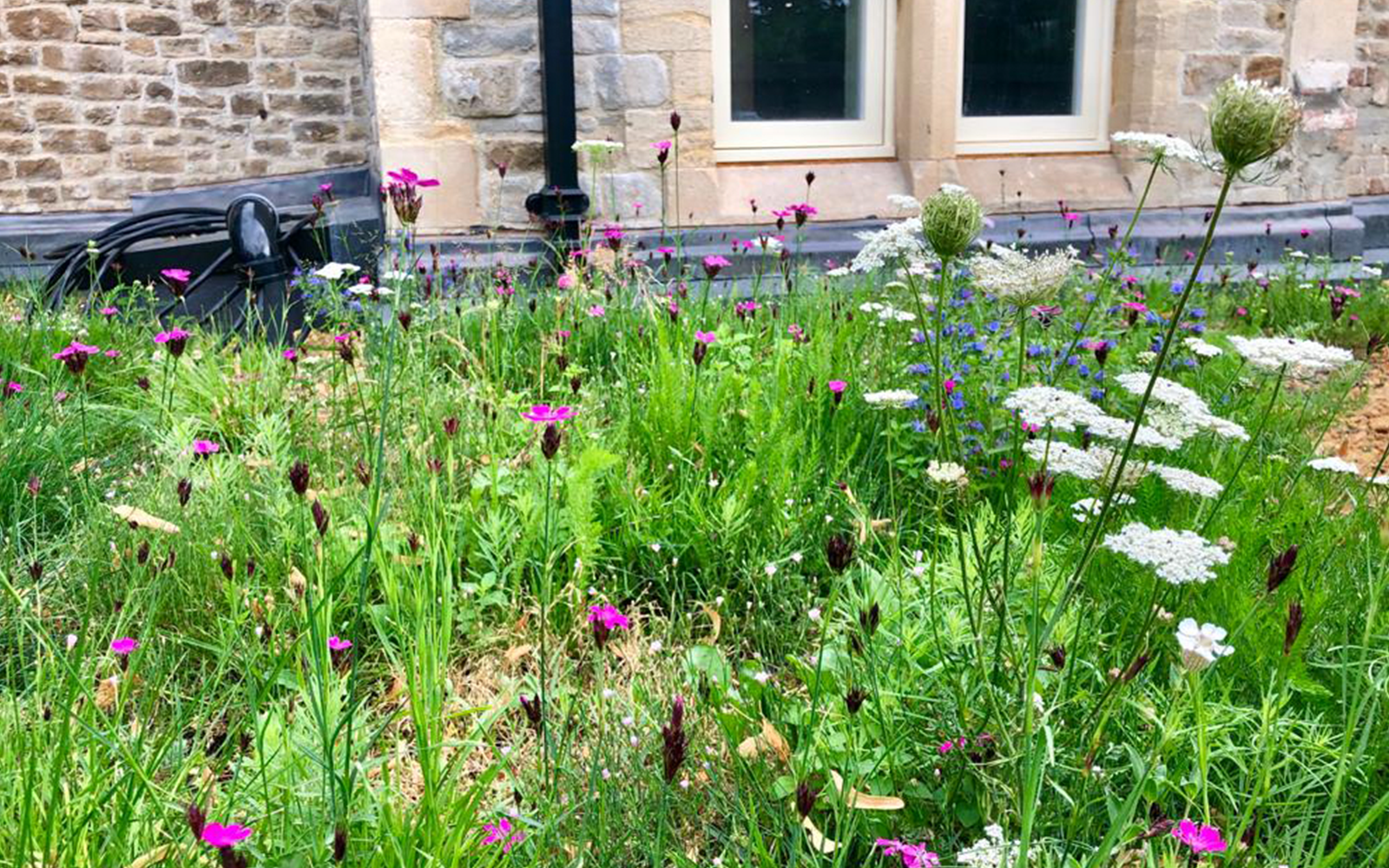 We supplied and installed the green roof substrate on the property allowing garden landscaper, Harry Holding Design, to plant wildflower in keeping with the rest of the outdoor space.
You can check out this Grand Designs episode here.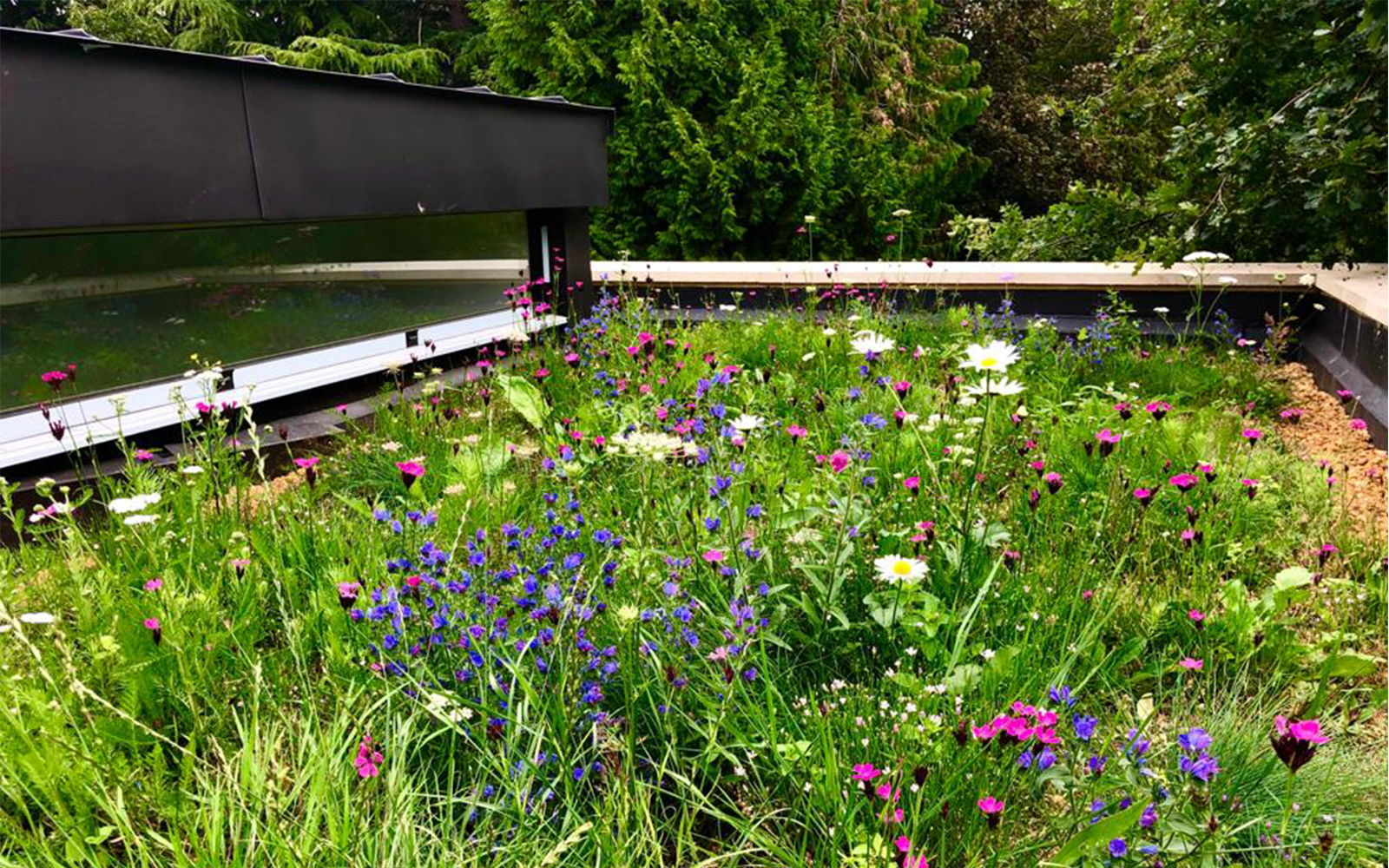 We can get involved with projects with as little or as much input as required by you, the client. From the design and installation of a simple substrate buildup to skyline lawns with trees or extensive rooftop terraces, we're always on hand to offer our expertise.
Get in touch today to discuss your next project.