Back
Living Walls
A LIVING WALL IS A SMART SOLUTION FOR ANY PROPERTY INTERESTED IN IMPROVING THEIR SPACE WITH INTRINSIC BENEFITS OF NATURE.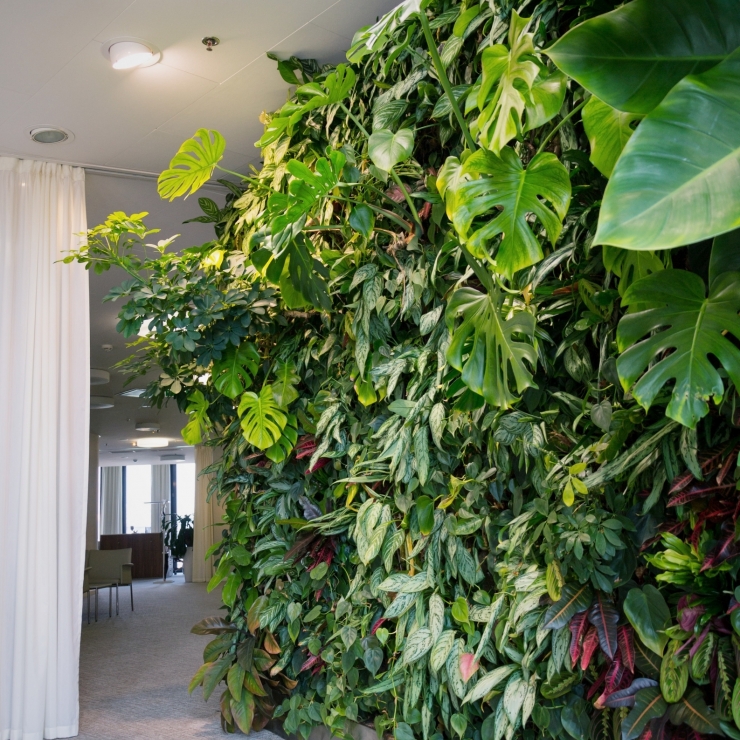 A living wall is a smart solution for any property interested in improving their space with intrinsic benefits of nature. It consists of panels of plants, grown vertically using hydroponics. They can be physically joined to the wall, or freestanding structures, and can be grown indoors and outdoors. Living walls provide significant benefits on environment and humans and is a great way to work towards a sustainable, viable and climate-resilient city
Light weight
Excellent wind stability
Pre-grown plants
Fire retardant
Finishing in many colours
Remove air pollutants.
Reduce urban temperatures.
Thermal benefits to buildings.
Improve biodiversity.
Attenuate rain water.
Reduce noise.
Increase productivity & creativity.
Improve sense of well-being.
Can't find exactly what you're looking for? No problem.
Speak to one of our Living Walls specialists