Semi-Intensive Green Roof Systems
A SEMI-INTENSIVE GREEN ROOF CAN INCLUDE CHARACTERISTICS OF BOTH EXTENSIVE AND INTENSIVE ROOFS. TYPICALLY REQUIRING A DEPTH OF SUBSTRATE BETWEEN 100 MM TO 200 MM, A WIDER RANGE OF PLANTS CAN BE INCLUDED, COMPARED TO EXTENSIVE ROOFS, INCLUDING SHRUBS AND WOODY PLANTS. IRRIGATION AND MAINTENANCE REQUIREMENTS ARE DEPENDENT UPON THE PLANT SPECIES INSTALLED.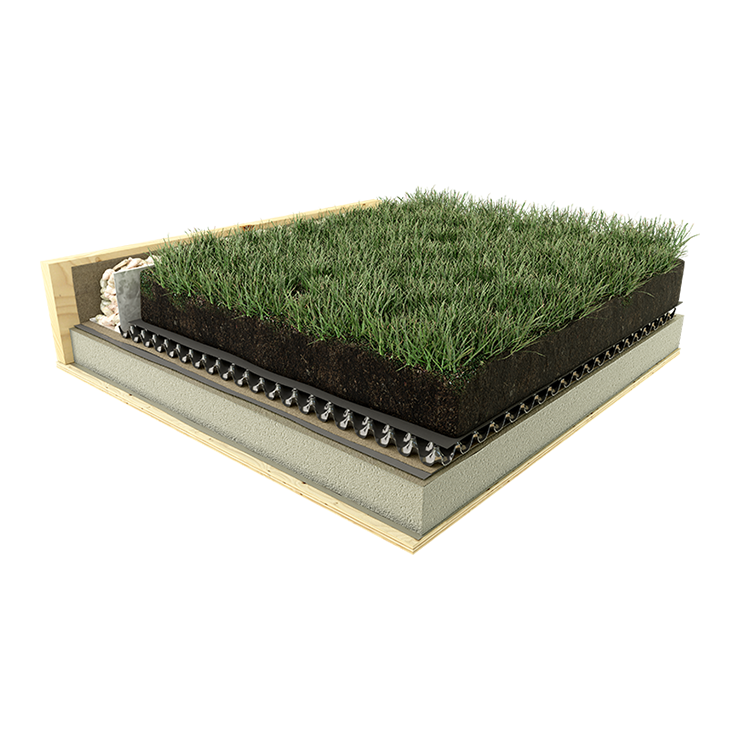 Mouse over each layer
for more information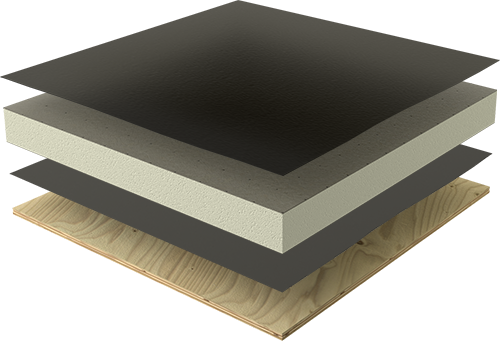 ICB Waterproofing System

PL300 Protection Fleece

EvaDrain 25 Drainage Board

FL150 Filter Fleece

Lawn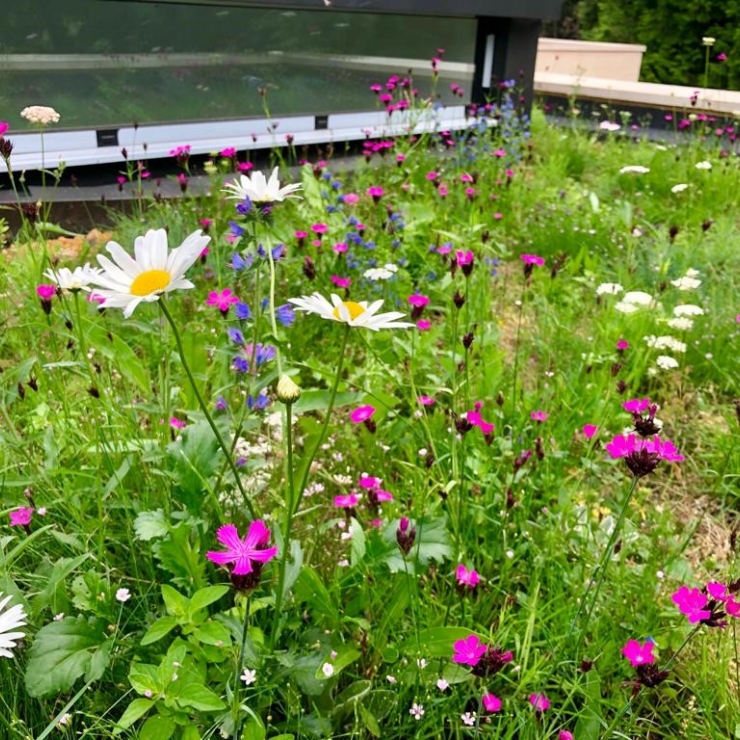 A semi-intensive green roof can include characteristics of both extensive and intensive roofs. Typically requiring a depth of substrate between 100 mm to 200 mm, a wider range of plants can be included, compared to extensive roofs, including shrubs and woody plants. Irrigation and maintenance requirements are dependent upon the plant species installed.
Features
TYPICAL WEIGHTS/LOADING (saturated) -150-220 kg/m²
The planting can be offered as turf, plug or seed
Not suitable for heavy traffic
During dry season additional irrigation may be necessary
VEGETATION:
Grasses,
Herbs and Wildflowers
Benefits
Moderate maintenance
A great aesthetic appeal
Ideal for efficient stormwater management