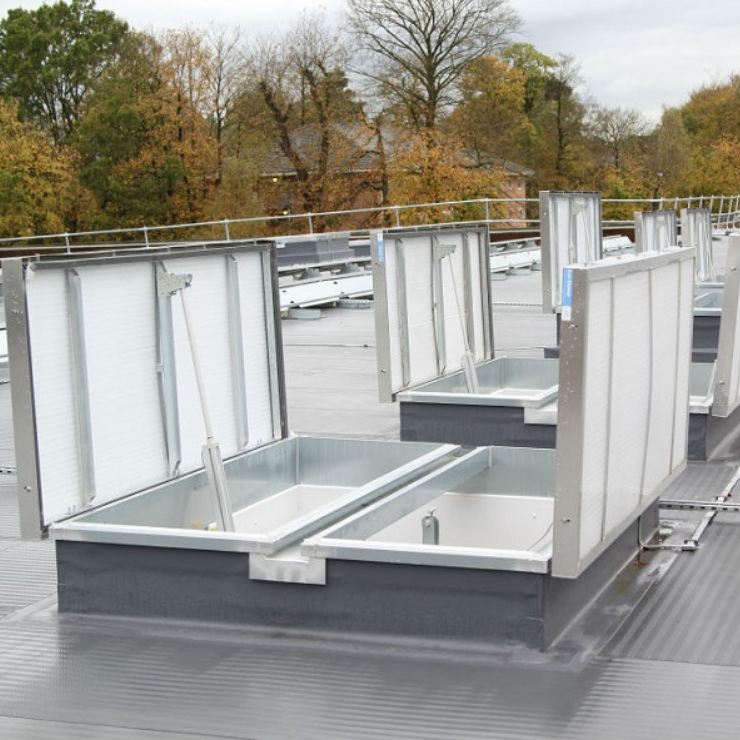 From property developers and specialist contractors to private homeowners, we help clients benefit from innovative lighting and ventilation systems which deliver leading solutions in aesthetics, comfort and safety..
Range of models
Industrial or domestic
Built to meet or exceed the EN12101-2 standard
Designed and manufactured to ISO 9001, CE marked and fully certified, and meet the requirements of Building Regulations ADB and ADL
Manual or electronic opening
Choice of upstand types and heights
Can incorporate roof access facility
Provides natural comfort ventilation
Supplied to site fully assembled ready to install
Life-saving devices that greatly increase occupants' chances of survival in the event of fire outbreak
Provides natural comfort ventilation and can be operated for roof access and maintenance
Can be specified with solid insulated covers or impact-resistant multiwall polycarbonate covers to double as skylights
Can't find exactly what you're looking for? No problem.
Speak to one of our Roof Vents specialists